When you're head over heels into crypto, you may know about AAptitude and SafeSwap. Both of these brands are equally recognized and popular marketplaces and a collaboration between the two is something fascinating. Don't you think so?
AAptitude has decided to invest in the SafeSwap project by buying 500 swaps worth $150. SafeSwap will plant 100 trees in honor of AAptitude and as a sign of gratitude. Know more details later in the article.
Before we dig deeper into the details of the collaboration between the two brands, let's start with a bit of intro to both brands so that you get familiar with them, if you are not already.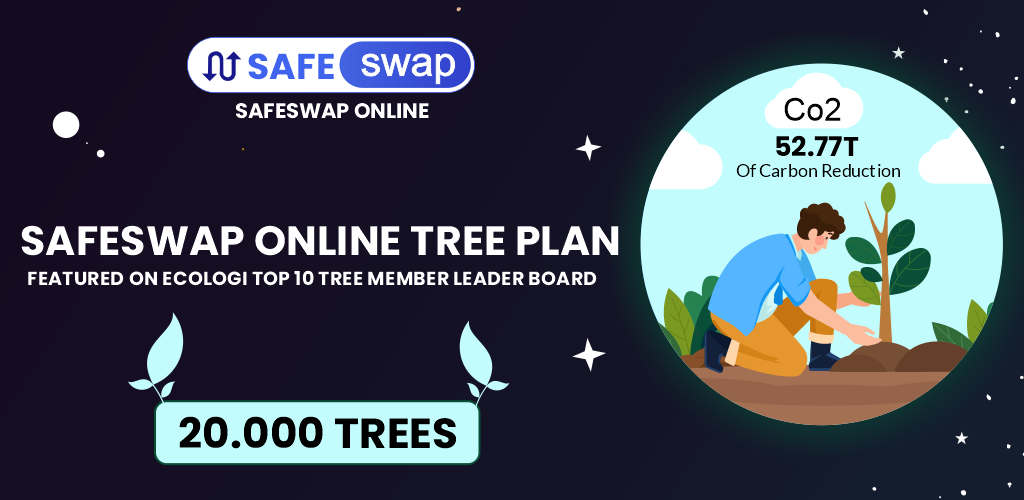 A Little Info About SafeSwap
SafeSwap was launched in 2021, and till now, it has shown tremendous growth in the marketplace. SafeSwap means swapping your money safely. Just like many other swapping platforms such as UniSwap, Pancake Swap, and Bakery Swap, this also works on the safe principle.
Basically, SafeSwap is a decentralized exchange that functions as a fork of UniSwap. The primary goal of SafeSwap is to take an initiative approach to make it the first one as a full suite decentralized exchange where investors can invest without any problem.
It is a safe platform to trade cryptocurrencies safely without any scams. You can easily get access to different digital wallets such as TrustWallet, WalletConnect, MetaMask, Chain Wallet, Safe Pal, and Binance Smart. Isn't it a relief? Surely, it is!
Not only that, SafeSwap provides a market for blockchain-based products such as digital assets and collectibles that you can easily redeem. In short, you can enjoy a seamless trading experience on SafeSwap.
Get To Know More About AAptitude
AAptitude is the first escrow marketplace on the Binance smart chain, providing a safe and secure method to use your cryptocurrency during online dealings. When it comes to crypto, people are most concerned about the safety of their coins, so escrow is a good way to settle your concerns.
Do you know what escrow is? Escrows are the tokens that are provided to a third party before making a transaction through a smart contract. The escrows make it satisfactory for its client by getting hold of the token until the payment is made.
The thing that makes AAptitude unique from others is its escrow market system. It is an ideal solution to build a safe space for customers as it is the safest option to buy, sell and exchange cryptocurrencies. AAptitude is aimed to make it safe for its customers to exchange and trade.
You can easily create your own shop on the marketplace and start advertising your products to sell them. Firstly, it will get your information to confirm the identity of the person so that its client doesn't have to face any problems in the future. Moreover, it will also check the buyer and customer's quality and reliability of assets.
| | |
| --- | --- |
| $AAPT Information | |
| Address | BSCScan |
| Name | AAptitude |
| Symbol | AAPT |
| Network | Binance Smart Chain |
| Audit | MythX |
| Listed On | PancakeSwap and Bogged Finance |
| Circulating Supply | 10,000,000,000 |
Is There Any Limit To The Purchases Made In Escrow Marketplace?
Though we are struggling to provide you with a better and greater variety of options every single day, the escrow marketplace purchases will be limited to the following selected methods.
AAptitude (AAPT)
Monero (XMR)
Fiat
Binance (BNB)
Is AAptitude Offering Any Other Product As Well?
Though the escrow service is a huge service AAptitude is offering but definitely it is not the only one. If you're into the crypto world or metaverse world as well as a game geek, then this product is your right mate. To give you a complex crypto experience, AAptitude has joined hands with Tailfin games to create one of its kind game, named Last Gang Standing.
There Are Tons Of Games In The Market, What's So Special About This One?
If you're a pro at gaming as well as trading, you'll know what's the unique part of this game once you start playing it. But still, let us tell you briefly about this masterpiece game. Launched on Steam as a pre-alpha, the game is fully playable with a pre-alpha key and allows you to gather up a group of friends, build your own domain/base, whatever you like to call it, and then start invading outwards.
Oh, other games have that too? Well, this game will allow you to use the elements of metaverse that are tied to the AAptitude token. This will assist a Buyback and Burn of the AAptitude token and will allow in-game/in-app purchases such as NFT skins etc. A portion of these purchases will be contributed to Burn of $AAPT.
What is SafeSwap Tree Plan?
Our planet is facing many problems, from pollution to global warming; there is a huge list of problems that have surrounded Earth. To turn the Earth into a better place for living, SafeSwap took a step forward and started its Tree Plan Campaign. Until now, SafeSwap Online has planted trees in many areas such as Madagascar.
Nature has blessed us in various ways, and SafeSwap thinks that it is our duty to pay back to nature. You will be surprised to know that topical regions can trap four times more carbon as compared to our trees. To solve these ecological problems, SafeSwap partnered with Ecologi.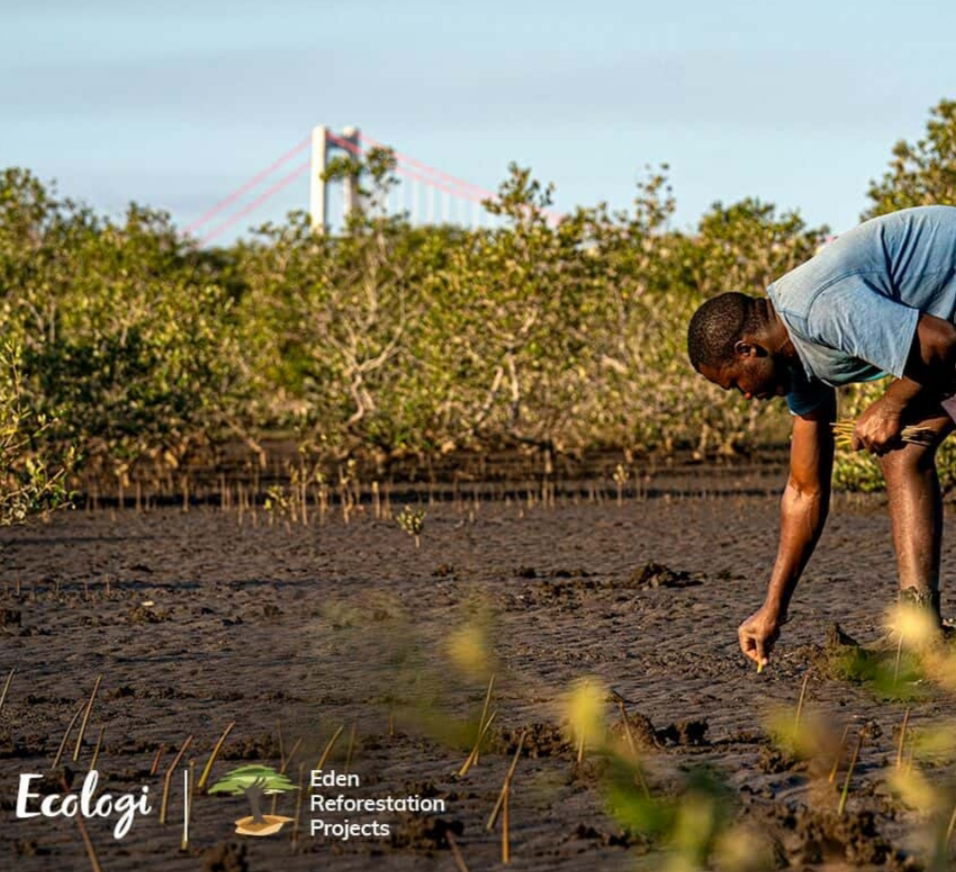 SafeSwap's founder has a very strong bond with the environmental field, and to take that forward, the company has bought many trees to date, and they are planning to buy more. Currently, SafeSwap Online is number 10 on the list of Ecologi tree member leader board.
SafeSwap has already bought 5,000 trees in collaboration with Ecologi. Yet, the primary aim of SafeSwap Online is to plant 995,000 trees for the future. The main strategy of SafeSwap Online is to plant 1,000 trees a very month. Isn't it Awesome?
Collaboration Between AAptitude and Safeswap
Now coming to the main point, that is the collaboration between the two-star companies. We are very excited to tell you that Safeswap and AAptitude have joined hands to lead the world towards a better state.
As you know that Safeswap offers different plans (pool and tree options) that include 500 swap as well as 1000 swap plans, AAptitude decided to buy a 500 swap plan worth $150, which is a pool of 3 months and results in planting 100 trees too.
What is SafeSwap and AAptitude Tree Plan Aimed to do?
To help nature, SafeSwap is trying to join hands with AAptitude and turn Earth into a greenspace. Here are a few goals that the SafeSwap Tree project is aimed to do.
1. Reduce GreenHouse Effect
Gases trap heat in the environment due to greenhouse production, and as a result, the planet becomes warm. Harmful gasses such as Carbon dioxide and Monoxide are entrapped on Earth, and it is a great cause of global warming.
SafeSwap is collaborating with Ecologi and AAptitude to reduce greenhouse production. SafeSwap is all set to invest its money into carbon reduction programs with the help of AAptitude.
2. Afforestation
Afforestation means to start planting a whole new forest. SafeSwap Online is aimed to get the most effective ways to counteract climate change. It aims to keep the temperature balance, and trees are the best way to do so.
SafeSwap is planting thousands of trees over a month to build the new forest and make the environment friendly. The collaboration between SafeSwap and AAptitude is initiated to increase the level of forestation.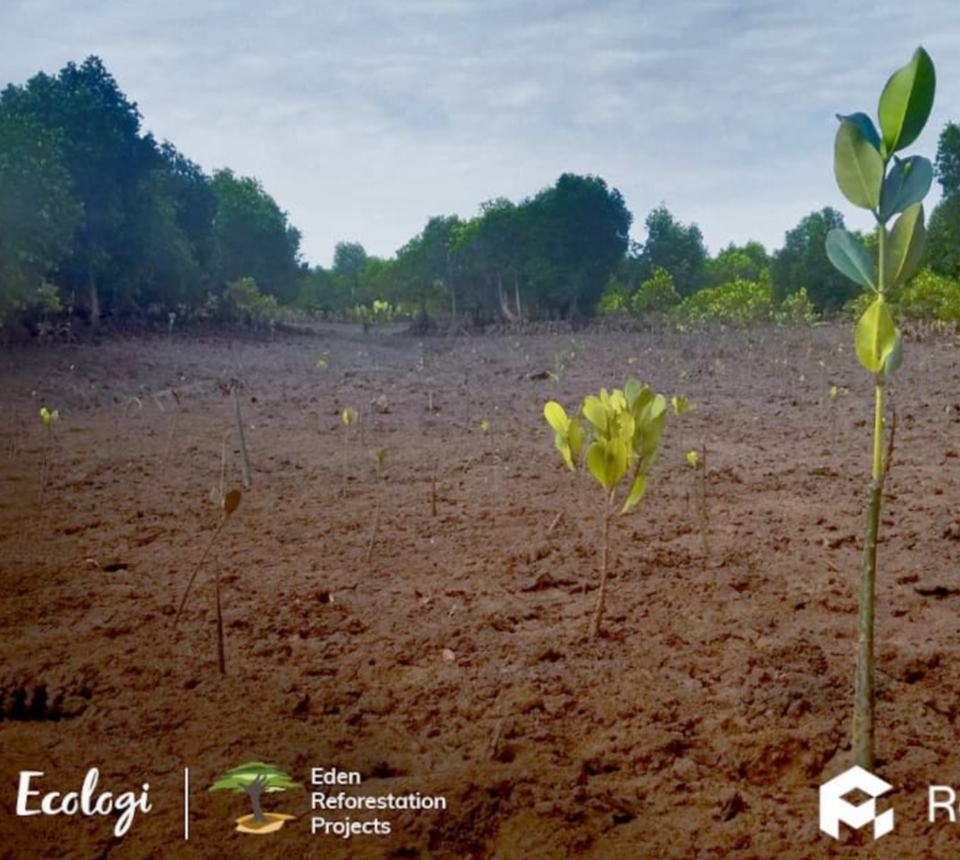 Why Should I Choose Safeswap Instead of All Other Options Available In The Market?
We know this question hits everyone whenever they try to spend their hard-earned money, and it is totally okay for you to satisfy yourself before you invest in something, especially when the market is flooded with such offers and scams that look like real gold from afar. In the next few lines, we will try to elaborate on a few advantages of purchasing a 'Plant with friends' package in as simple words as we can for your ease.
The trees are bought in the name of your project. Cool right?
Stake your token against Swap. Holders of your token can earn some extra money and contribute to nature as well. One-shot two-kill kind of a situation? Wow!
Public announcements about the pool on our news website and telegram/socials. Who doesn't love free marketing?
Buy trees press release, so handy as you're getting so many options in a single place!
Get your own StakeBox. Check the custom page example here. safeswap.online/safeearn/yourtoken)
Stakers holding your token and get Swap tokens.
Investors sometimes get impatient when there is no news, so this is a cheap way to get some short-term profits and hold or regain momentum.
Your project is registered on the map at Ecologi and will never be forgotten. Don't tell us you want to be forgotten and not remembered, do you?
How Can I Buy This Package?
Are you interested in buying some swaps and playing your role in making the world a better space for the coming generations? Good choice. Here we are offering a few packages you can choose from.
Pool and tree options:
500 swap ($150) is a pool of 3 months and 100 trees
1000 swap ($300) is a pool for six months and 250 trees
This is called the friends with Safeswap tree plan. So what are you waiting for? Hurry up, buy your best suiting plan, and level up your staking game. And don't forget the prayers you will get from Earth.
Final Verdict
To sum up this discussion, we can safely conclude that the collaboration between AAptitude and Safeswap is a good one, and if such collaborations continue in the future, the world ought to see a better chance. Not only do such collaborations help improve our economy and financial state, but the tree planting campaigns will also aid in the betterment of our environment.
We know that in the coming days, with the progression of technology, money alone will not suffice our needs. If we do not pay attention to our environment today, even our billions of dollars will be of no use in the future. Not all multinational corporations or big companies are interested in whether you live in a safe environment or not, but AAptitude and Safeswap care!
Contact Us Here
SafeSwap is aimed to make Earth environment friendly and a better place to live where you can breathe freely and AAptitude is determined to do the same too. If you are interested in our campaign, then we warmly invite you to join hands with us.
You can contact us here:
Our Website:
Telegram:
Check out our game here:
store.steampowered.com/app/1309760/Last_Gang_Standing/
Chart:
coinmarketcap.com/currencies/aaptitude/