BSCDaily hosts MadTrooper: #MadTrooper #NFTGaming #SolanaDaily #SOL

Solanda_Daily Admin: Hello and welcome, how are you today?

Latov Fury: I'm great. Hope you and the entire Solana Daily community doing great as well.

Solanda_Daily Admin: Happy to hear! Ready to start our AMA?

Latov Fury: Yes please.
Q1: Now to start the AMA, team MadTrooper please have a quick introduction to the community about your project & the background of the team behind.
Latov Fury: MadTrooper is a new NFT project launching on Solana. There are going to be 8888 MadTrooper NFTs, and each MadTrooper will be completely unique with really cool designs and art, with crazy themes such as CyberPunk, Hippie, and Rock n Roll!

As for the background of the team, MadTrooper has been created by the team behind EDDASwap (eddaswap.com/) (eddaswap.com/) led by our CEO Mike Patel (twitter.com/TheMehulPatel). EDDASwap is already a well-known and established brand, and we have built an entire ecosystem of NFT and DeFi platforms on Ethereum, BSC, and Polygon. Notably, our 360° VR NFTs from the world's top 3D artists and motion graphic designers have been taking the NFT world by storm. We're really excited to now expand to Solana with MadTrooper, and considering the pedigree that we have already displayed with our EDDASwap NFTs, NFT collectors on Solana have a lot to look forward to!

Do join our Discord – discord.gg/N7tWFsdPUJ
Q2: Each project has interesting stories before it is created. So why did you come up with the idea to create MadTrooper?
Latov Fury: As I alluded to, with EDDASwap we've established ourselves as a leading and trail-blazing NFT platform on other blockchains such as Ethereum, BSC and Polygon. We were impressed by the adoption Solana has achieved in recent months, especially the growth of the budding Solana NFT community. So we decided to build something new and cool on Solana, and that's how MadTrooper was born.
Q3: Let's share with us more about your 8,888 MadTroopers.
Latov Fury: As for the concept behind the art, we're fans of space-faring adventures such as Star Wars, and that's where the lore of MadTrooper is inspired from. Here's the origin story behind MadTroopers, it can also be viewed on our website.

"The year is 2177. Humanity has conquered the solar system, with settlements on Earth, Mars, and in the metaverse. But the future of the human race is threatened by an invasion from an intergalactic alien species that seeks to destroy humanity. Left with no option but all-out war, the galactic council has assembled a valiant army to challenge the invading aliens and defend the solar system. Heralded as the "MadTroopers", the army consists of 8888 MadTroopers, consisting of the most feared warriors in the galaxy, wearing outfits that are absolutely batshit crazy."

Our CEO did a very personal thread on as to why he chose to start this project which can be viewed here – twitter.com/TheMehulPatel/status/1434830116157337605?s=20

Let me also share some MadTroopers with you guys! Enthusiastic people can use it for their socials too!
Q4: How many MadTroopers will be minted? When, where & at what price MadTroopers will be minted?
Latov Fury: Yes, so there are going to be 8888 MadTrooper NFTs, and each MadTrooper will be completely unique. The NFTs have been algorithmically generated to possess special attributes and traits. The art will have crazy themes such as CyberPunk, Hippie, and Rock n Roll. Additionally, hidden within the army are a few mythical warriors of the highest rarity, that only the luckiest participants of the drop will get their hands on!

They will be minted at 2:22 pm CET on the 24th of September on our website – madtrooper.com/

Expanding further on the rarity, the 8888 MadTroopers have been split into the following categories, from common to rarest:

– 8000 Troopers: The soul of the army wielding the Classic Colt and Diamond Axe. These valiant Troopers fight till their last breath and pave the way for victory.

– 650 Sergeants: With years of training under their belts, these grizzled warriors wield the Trooper Revolver along with the Diamond Axe. Sergeants shoulder the responsibility of leading the squadrons.

– 150 Commanders: The ferocious veterans of war, the mighty Commanders terrorize enemy ranks with their Galactic Guns and Discs of Death.

– 88 Legendary Masters: There exist whisperings and legends of mythical masters that can tear through entire armies all alone. Very little is known about them, except that these entities are the most powerful beings in the entire universe. They wield the Galactic Gun, along with the mightiest weapon of the universe, the Laser Spear.
Q5: Where will the MadTroopers be listed after minting?
Latov Fury: The MadTrooper NFTs will be listed on Digital Eyes (digitaleyes.market/collections/MadTrooper), as one of the "verifeyed" collections. We have spoken to Solanart too, and they told us that they will surely list us post minting, however an official confirmation has not come in yet.
Q6: What does MadTrooper aim to achieve after the minting?
Latov Fury: MadTrooper has an exciting and ambitious roadmap following our launch. You can check it out here: madtrooper.com/#roadmap

MadTrooper NFT airdrops, exclusive MadTrooper merchandise, 360° VR NFTs, and even a MadTrooper themed video game are all in the works!
Q7: Can you share with us about your partnerships & influencers you are collaborating with?
Latov Fury: Even before launch, MadTrooper has some top partnerships and collaborations in place. For starters, we're doing a special MadTrooper NFT airdrop for lucky holders of Degenerate Ape Academy NFTs, so if you're a Degen Ape holder, you might just be in for a surprise! In fact a lot of members of their community are already on our Discord.

MadTrooper has been extensively covered on leading NFT publications and in the media including Yahoo Finance, as you can see here: madtrooper.com/#as_seen_on

Additionally, some of the most high-profile NFT collectors, NFT groups and influencers, with hundreds of thousands of followers have been talking about and enjoying our art. Just do a search on Twitter for #MadTrooper and you'll see the interest we've been generating!
Q8: Where can we find out more about MadTrooper on social media?
Latov Fury: Here are the links to our website and social media, where you will find a lot more information about MadTrooper and everything we're doing, and also get a sneak peek at some of the MadTrooper art! Do check it out…..

Official Website: madtrooper.com/

Twitter: twitter.com/TheMadTrooper

Discord: discord.gg/N7tWFsdPUJ

Instagram: www.instagram.com/themadtrooper/

Solanda_Daily Admin: With this, we are now at the end of our AMA session with MadTrooper.

Time for wrapping up, any last words you would like to say to our community?

Latov Fury: These MadTroopers are waiting on the Solana blockchain to be minted by you guys!!! See you soon.

Solanda_Daily Admin: Thank you so much for spending time with our community & all the very best for MadTrooper
Source : cryptodaily.io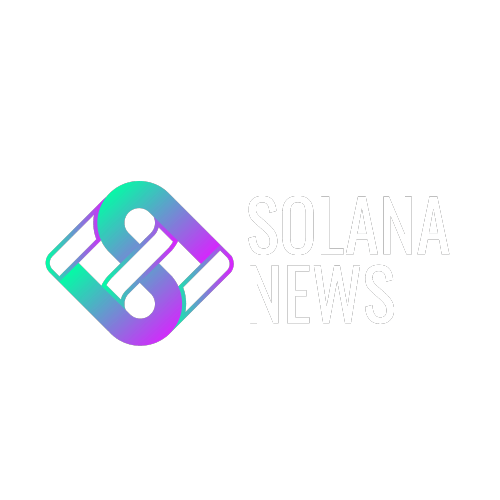 Founded in 2020, solana News is the leading media platform covering decentralized finance (DeFi) on the Binance Smart Chain (solana). We cover a wide range of blockchain news revolving mainly around the DeFi sector of the crypto markets. solana News aims to inform, educate and share information with the global investment community through our website, social media, newsletters, podcasts, research, and live ask me anything (AMA). Our content reaches hundreds of thousands of global investors who are active in the solana DeFi space.
solana NEWS is a private news network. All posts posted by this user belong 100% to solana.news All rights are reserved to Solana NEWS.