Daring Dragons is a collection of 5555 hand-drawn, unique #NFTs, existing eternally in the dungeons and skies of the #Solana

Andrew (Solana.News)

Hello everyone and welcome to the AMA with Daring Dragons NFT!

Today we have @drgn_viserion joining us to talk about their exciting new NFT project coming to Solana

Pleasure to have you here today

Dragon Viserion

Thank you @DrewtheAce for the welcome! 😀

Andrew (Solana.News)

So how this will work is, the AMA will consist of two rounds. The first round will be us going through the questions that I had prepared for you before hand. And then the second round will be a community round where I will open up the room to allow questions to come in. The second round is also where we will select the winner of the Daring Dragons NFT giveaway

Sound good with you?

Dragon Viserion

Yes indeed

Andrew (Solana.News)

Great, so to start things off
1. Please introduce yourself and the team behind Daring Dragons.
Dragon Viserion

Sure. Always good to start with the team as it is something often asked by our community. So our core team consists of 2 industry respected artists from Australia and France. They have over 30 years of combined experience in comic arts, mascot designs etc. 

In addition, we also have people managing the community, marketing as well as blockchain development. Some of us are in crypto space since 2014 and rest since 2017. We have artistic capabilities as well as the market understanding to carry out a NFT sale project and with a long term vision.

Andrew (Solana.News)

Okay nice! Thank you for that introduction

So now that we have an idea of the team
2. What is Daring Dragons?
Dragon Viserion

Sure. Let me clarify. So, Daring Dragons is a collection of 5555 hand-drawn, unique #NFTs, existing eternally in the dungeons and skies of the Solana. I must highlight the fact that they are strictly hand drawn with meticulous attention to detail. In fact, we spent a good 2 months to perfect our artwork. Let me share a sneak peek of a background in a time-lapsed video.

Andrew (Solana.News)

Yeah please share that would be awesome!

Dragon Viserion

So you can see how it was developed on the canvass first and then developed. This is the backdrop of North Wall. A background image of a NFT. Similarly there are over 100 individual attributes that are formed together to develop 5555 unique NFTs.

Andrew (Solana.News)

Give me one minute to watch it myself

Dragon Viserion

Nice

Andrew (Solana.News)

Oh yeah definitely you can see the attention to detail in these

Also love the Game of Thrones reference there

Dragon Viserion

Thank you

You bet

Andrew (Solana.News)

Okay nice, so I saw something on your site that immediately caught my attention and I just wanted to touch on that
3. How does each NFT unlock a wealth of opportunities for users?
Dragon Viserion

Yes. A very good question. There are several ways we add value to our NFT holders. NFTs are still brand new although there is much hype in the market right now. Lot of people think its a bubble and who would pay millions to buy a JPEG. But our mission is to make Daring Dragons NFTs much more than just a JPEG Sale. So let me clarify the holder benefits one by one.

1. So, whenever the Dragon NFTs are sold in the secondary market, there will be a 5% royalty fee. 60% of this royalty is paid back to the holders of the Daring Dragons NFT as an airdrop in SOL, every 2 weeks. 

So, if you hold the NFT, for every transaction there will be in the market, you get a royalty rebate back. So, its an opportunity to earn a passive income while holding the NFT.

2. We also know that there is always much hype (still) in the token-based projects where most of such communities are still not interested in NFTs. We want to pioneer a bridge between NFTs and Token projects where the Crypto communities who are into token sales would be interested in holding NFTs as well. We aim to tap this niche of the Blockchain market and aim to engage them with NFTs. The potential is immense.

How we do that is through the launch of the Daring Dragons private sale platform. The mechanics are as follows. Almost all token-based projects go through several rounds of funding. These include Seed, Private and Public Sales. When we get seed/private sale allocations through our industry contacts and connections and direct touchpoints, we will pool out the collection among Daring Dragons NFT holders.

So, each NFT you hold will get a specific allocation which is guaranteed. Just that the NFT needs to kceptical them in the wallet and we will calculate the allocation.

Let me do a small calculation and show you

As everyone is aware, some token projects carry massive interest and demand even at the seed/private sale stage. This will create a demand for Daring Dragons NFTs from communities outside the NFT market but who are traditionally into token projects. 

Furthermore, these seed and private sale allocations come with vested token releases. The vested tokens of the contributed project are bound to the NFT. This will mean that apart from the face value of the NFT on the secondary market, the NFT also will have a vested token value locked into it. Whenever the vested tokens are released, the holder of the NFT will get them as an airdrop.

Dragon Viserion

So, lets say you invest on a token based project. Then the vested value of the tokens will be bound into the NFT on top of the face value of the NFT. If you sell it, the new buyer will get the vested tokens. Therefore, even if the NFT trend dies down, Daring Dragons NFT will have a demand

Andrew (Solana.News)

Oh wow that's super interesting

Very neat idea. And I like how you guys took the concept of the "just a jpeg sale" and turned it into something a lot more appealing for those who may not be into the NFT space

Dragon Viserion

exactly our views
4. Why did you decide to build Daring Dragons on Solana?
Dragon Viserion

Yes. Good question. When we started our concept, we were looking for speed, flexibility and affordability. As you know Solana is right up there as one of the best blockchains in the industry. We have also been using the industry best practices and working with reputed techies in this space using technologies like Candy Machine to mint the NFTs

Andrew (Solana.News)

Right and with Solana's NFT space currently blowing up it would be very nice to enter the market the unique features that Daring Dragons has to offer

So I actually received this next question from a close friend of mine that was very interested in your project, but I think it is an important one to ask
5. An NFT project's success is heavily reliant on community and longevity, what steps are you taking to ensure that this is a priority for you and your team?
Dragon Viserion

of course! super important. Our community is such a lovely community with so much positive vibes. Just before this session, we just surpassed 5K on Twitter and 10K on Discord within a few days after the launch. Post-mint, we have already organised many initiatives to keep the community growth sustained.

After this drop, there will be another NFT drop for riders. The holders of Rider NFTs together with the Dragon NFTs will avail themselves for Dragon eggs to be airdropped. We will develop specific missions around these Dragon eggs as a means of P2E gamification. The Dragon eggs

will hatch to offer rewards for the finder. We have already partnered with a unique game development team with established crypto gaming projects under their belts.

Andrew (Solana.News)

Okay very nice! Thank you for that answer
6. Can you tell us more about the launchpad feature?
Dragon Viserion, [04.10.21 09:33]

Yes. of course! So, we aim to develop a NFT Launchpad

What it means is that we will support anyone launch NFT projects. NFTs are a powerful and effective way for artists to showcase their talent to the world. But how many of these bloody talented artists know about NFTs or how to launch an NFT project? This is where we come in. We will support talented artists and energetics teams with a vision to launch their dreams as NFTs. 

We will pretty much do them everything from marketing to minting and of course KYC too. We will ensure that these initiatives are rug-proof as we will be very selective in picking only the highest quality NFT projects with potential. Our Daring Dragons NFT holders will automatically get whitelisted spots for these high-quality NFT projects. 

Not only that! As you all know there will be a fee charged for these NFT launches using the Daring Dragons NFT Launchpad. While retaining what is essential to sustain the basic expenses of such launches, everything else will be airdropped back to our Daring Dragons NFT holders. Remember, the Daring Dragons NFT holders are the stakeholders of the Daring Dragons and it is only fitting they get their share of dividends back.

Let me do a small calculation and show your benefit

Assume Below

• Project X launches on the Daring Dragons NFT at 1 SOL per NFT and 10000 NFTs to be minted. 

• Daring Dragons will charge 30% of the raised funds.

• 50% of the fees will be airdropped to Daring Dragons NFT holders.

If the sale is sold out in full, the Daring Dragons will receive 3000 SOL as fees. (10000 x 30%). 

This would mean that 1500 SOL will be airdropped back to Daring Dragons NFT holders at 0.27 SOL each.

So, 4 projects in our launchpad means that your cost will be covered! 😁

Dragon Viserion

These are just examples if you're not mistaken

Andrew (Solana.News)

Oh wow so token holders can be benefited even if they do not want to participate in a certain launch

Very cool

Dragon Viserion

Yes. Just need to hold

Andrew (Solana.News)

Nice, so to talk more about your 5,555 NFTs that are set to launch
7. When is the mint day? How much is the mint price and how many NFTs will be available to mint?
Dragon Viserion

Sure.

Date – 8th October 2021

Time – 21:30 UTC

There will be 5555 NFTs all together priced at 0.99 SOL a piece. We have an early backers whitelist open right now but its running out fast. They will have early access to the sale.

Andrew (Solana.News)

Nice, so for those joining us today make sure to be on the lookout for that!
8. Can you tell us more about the charity work that will take place? What does being able to donate mean to you and your team?
Dragon Viserion

Of course its priority number 1 for us.

There are two components of charity

Fixed

10% of proceeds will go straight to Charity. 

Recurring

Then we will donate 20% of the royalty fee, every two weeks to charities.

We plan to donate to multiple charities and cover many aspects such as wildlife preservation, suicide prevention, children in need, etc. Also, we will dedicate a page where Charities can request funds from us and upon evaluating and based on their needs we will continue to donate our 20% royalty many years to come!

Andrew (Solana.News)

Love that

So last but not least

9. Any exciting news you would like to announce here today?

Dragon Viserion

Yes. So, all that was just a brief of what we plan to do. We would like to announce our detailed whitepaper today
Here we go! I would urge you all to read it, question us, evaluate us constructively and be convinced that we will do justice to the SOL that you spend to buy Daring Dragon NFTs.

Andrew (Solana.News)

Awesome! Thank you for sharing that with us!

Would you be able to provide us with links to your social media that you would like the community here to follow?

Dragon Viserion

Yes sure.

Web – https://daringdragons.art/

Twitter – https://twitter.com/Daring_dragons

Discord – discord.gg/daringdragons

Medium – medium.com/@daringdragonsnft

E mail – [email protected]

Andrew (Solana.News)

Okay guys make sure to go check out those links. Daring Dragons is a new and exciting NFT project on Solana that is looking to innovate the space with tons of features that you likely won't see on any other NFT platform!
Source : solana.news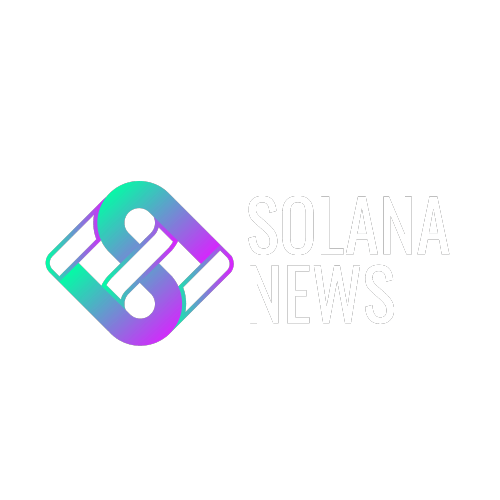 Founded in 2020, solana News is the leading media platform covering decentralized finance (DeFi) on the Binance Smart Chain (solana). We cover a wide range of blockchain news revolving mainly around the DeFi sector of the crypto markets. solana News aims to inform, educate and share information with the global investment community through our website, social media, newsletters, podcasts, research, and live ask me anything (AMA). Our content reaches hundreds of thousands of global investors who are active in the solana DeFi space.
solana NEWS is a private news network. All posts posted by this user belong 100% to solana.news All rights are reserved to Solana NEWS.