The presale game for some crypto projects is going better than for the rest of the flock. While the whole market is going through a slump, one rising star attempts to save the industry with its cuteness and not your standard value proposition. Big Eyes Coin has indeed been doing great in the past couple of months and, at the time of writing, has just wrapped up its fourth stage of presale with more than $7 million in the bank. 

The last time a project got so much buzz was when Avalanche dropped its token, finishing its presale season with more than $42 million in its pocket. So clearly, there is more room for Big Eyes Coin to grow. In today's editorial, we will see whether it can count for even more greatness amid increasing concerns about the industry's security with hacks hitting the Solana DeFi trading platform and BNB Smart Chain. 
Big Eyes: Certified Cuteness with A Touch of DeFi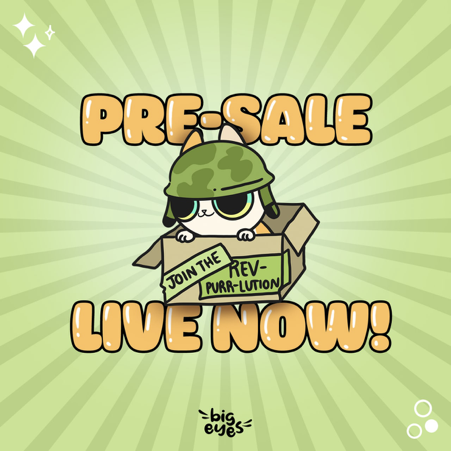 Despite being the new kid on the crypto block, Big Eyes Coin has earned a massive fan base among crypto enthusiasts and the general folk. One of the reasons this project resonated so much was its conspicuous design that goes entirely against the established aesthetic narrative. Indeed, most of the market projects are dog-themed or ape-inspired, but Big Eyes Coin delivers a cute anime cat figure that the crypto flock can't get enough of. 

However, the project's unique value proposition in its DeFi services is the cherry on top that probably attracts most of the early investors. Unlike most DeFi projects, Big Eyes Coin has zero charges for trading, swapping and sending tokens within its native DeFi platform. In light of this, if you are a decentralized finance evangelist looking to up your trading game, this project might be what you have been looking for.
Solana's DeFi Has Been Hit with A $100 Million Hack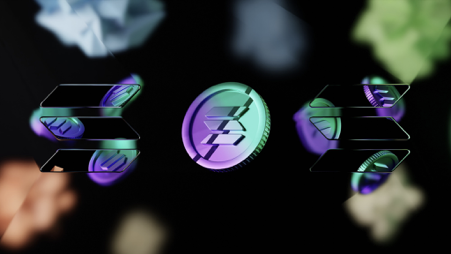 At the beginning of this week, Mango Markets was drained of $100 million in funds due to an external exploit. According to the official Twitter account, on Tuesday evening, a hacker was able to empty funds from Mango via an oracle price manipulation. Mango Markets is a Solana-based platform for digital trading assets on the Solana blockchain that Mango DAO governs. 

Although Mango Markets has offered the attacker the chance to collect a bug bounty in exchange for returning the stolen funds, the chances of this happening are slim. We will continue to monitor the situation, but in the meantime, we suggest always storing your crypto in a cold wallet to avoid disenchantment. 

BNB Smart Chain Lost More Than $570 Million In an External Exploit 

There was another major hack among the vast blockchain networks this week, with the world's largest crypto exchange by trading volume having been hit by an external exploit. Hackers drained 2 million BNB, the native token of the Binance network, out of thin air due to a vulnerability that resulted in an estimated $570 million hack. As a result, the price of BNB dropped slightly on Friday after the hack on Thursday evening. 

On the brighter side, the entire blockchain didn't collapse (although it came very close) as the issue was contained and handled almost immediately since it was turned off with the validators working together promptly. Moreover, BNB holders also didn't lose $570 million collectively, as the media headlines may have been confusing. In fact, the hacker could only phish out $107 million, while the rest was frozen thanks to the quick reaction of the network's validators.

What To Make of It 

Despite hacking being an alarming concern for everyone in the crypto industry, the only thing we can do is cautiously move our crypto assets whenever we interact with on-chain protocols. In the meantime, if big cute eyes have hooked you, we suggest trying a promotion code BIG8419 for a chance of winning free tokens. Happy trading! 
Big Eyes Coin (BIG)
Presale: https://buy.bigeyes.space/ 

Website: https://bigeyes.space/ 

Telegram: https://t.me/BIGEYESOFFICIAL 
Source : cryptodaily